Tips for What to Look for When Buying a Wig: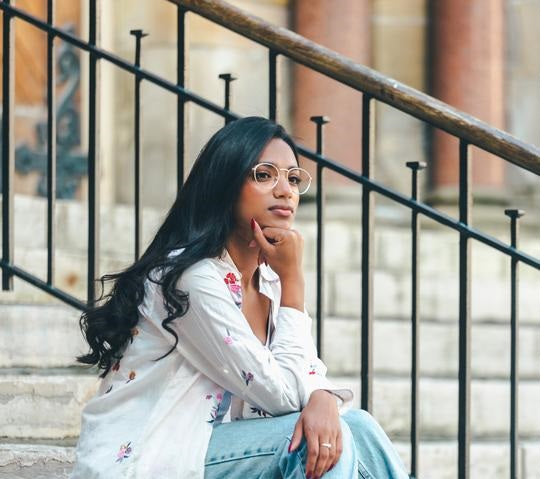 Tips for What to Look for When Buying a Wig:
For someone who is new to wigs, buying a wig can be a little overwhelming. You have got a lot of things to consider in order to get a good-quality and suitable wig at a reasonable price. It's quite often that plenty of people got scammed by fake wig ads or wig companies. Or they are unsatisfied with the wig they have received. Even if you do not wear wigs by choice, you may fine unexpectedly benefit of wearing wigs. You will never have a "bad hair day." Whether you enter the wig world due to hair loss issue or simply seeking for a new look, this wig buying guide will help you to choose the right wig for you.
First, let's talk style. When selecting a wig, you need to decide on the look you are going for. You might decide to choose a wig style that looks similar to the style of your own hair, or you might be feeling a little adventurous and seeking a new look. Either way, deciding on the color and cut will help to start you off on your buying journey!
When you've decided on a style, this will help you to decipher which cap construction is best for you. If you prefer to wear your hair away from your face, a lace front wig allows you to part the hair on the wig wherever you like. This allows you to style the wig in a way that suits you best, helping you to feel more comfortable and confident in your wonderful new wig.
If you're suffering from complete hair loss, it's important to choose a wig that is going to look great and stay in place all day, while also remaining perfectly comfortable in the process. Again, lace front wigs are great for this. Most of our lace front wigs have a non-slip poly strip that is undetectably placed at the front of each cap. This ensures that your new locks are going to stay in place all day!
If you've always enjoyed experimenting with different hairstyles, hand tied wigs are great for allowing you to do this while remaining comfortable and looking effortlessly naturally. Hand tied wigs incorporate a soft mesh cap with each individual hair being hand tied onto it. The absence of wefts or mechanical stitching makes these wigs look wonderfully natural, meaning that you can style the wig in any way you like without compromising on its natural look!
One of the biggest decisions you need to make is whether to invest in a human hair wig or a synthetic wig. Human hair wigs are often seen as superior as they obviously feel and look like real hair, which often comes at a greater price. However, it is important to remember that you can now get synthetic wigs that look wonderfully natural. Understanding the pros and cons of both types of wigs will help you to determine which is right for you!
Cap sizes can be a little confusing if you haven't experienced wigs before. But don't worry, it's actually quite simple. Cap sizes come in Child/Petite Petite, Petite, Petite/Average, Average, and Large. Our wig size guide goes into more detail about the measurements of these, but the vast majority of our customers are an average cap size. Choosing the right cap size will ensure the best fit of your wig, for maximum comfort and a natural look.
Another decision you need to make before purchasing your wig is whether or not you need a wig cap. This is largely personal preference, but a wig cap is particularly great for those with a sensitive scalp as it acts as a protective barrier, helping to keep your wig secure and comfortable throughout wear. As wig caps aren't costly, we recommend purchasing a pack and trying them out for yourself. Remember, the most important thing when purchasing your wig is making sure that it is going to be comfortable!
We understand the importance of selecting a wig, especially if it's your first one. Because of this, we have a Simply Wigs shop with fitting area and helping person for you to be able to try the wigs on in person.