6 Tips for How to Make Your Wig Look Natural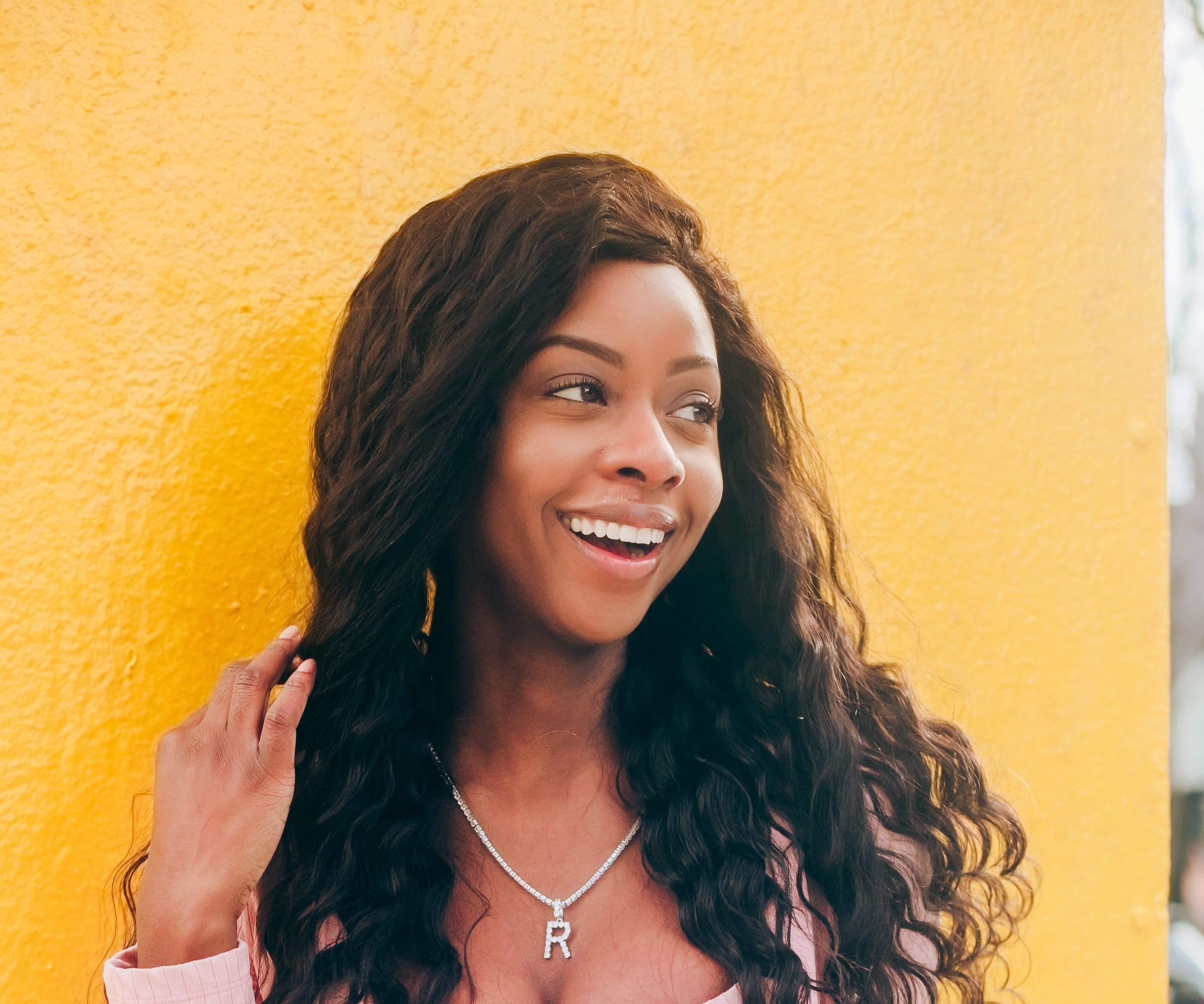 If you are wearing wigs for the first and worried about How do you put it on? How do you make it stay in place? How do you make a wig look natural? These are all good questions and we're here to answer them, so you feel confident every time you step out the door.
Tip 1: Buy a Wig That Fits Your Head
Before you invest in a human hair wig, measure your head. Even though many wigs have     adjustable straps, some wigs come in different sizes. In that case, it's helpful to have your measurements handy to get the best fit. Follow these steps to measure your head with a cloth measuring tape:
1)    Measure from your hairline at your forehead to the nape of your neck.
2)    Measure from ear-to-ear over the top of your head, and across the hairline at your forehead.
3)    Measure across the nape of your neck at the base of your hairline.
4)    Measure from temple-to-temple around the back of your head.
5)    Measure the circumference, wrapping the tape from forehead, behind the ears, and around the nape of neck.
Tip 2: Pluck Your Wig
Want to know how to make a wig look real in front? Pluck the hairs along the wig's part and hairline. Here's the thing about wigs: they can be dense and unnatural looking around the hairline. Take a look at your natural hairline and where you part your hair. You can usually see some scalp as the hairs become sparser near the hairline. Plucking the hairs gives a more natural look.
To pluck, grab your tweezers and place the wig on either your head or a mannequin head. You don't need to install it completely; wearing it will help you see where plucking needs to happen in relation to your natural hairline.
1)    Start at your hairline near your ear and pluck hair away from your face, towards the back of your head, being careful not to pluck the lace.
2)    Space out plucking so that it's not too close together. For reference, consider the distance between the teeth on a wide-tooth comb.
3)    Pluck hairs so that there is no obvious line where the lace starts. There should be a gradient effect, so hair goes from less dense around the hairline to full coverage.
4)    If the hair is too dense at the part (and the part won't change), lightly pluck to create a more natural-looking part.
Tip 3: Cut the Lace to Fit Your Face
A simple tip for how to make a wig look real is to cut the lace while the unit is on your head. Why? Lace wigs come with extra lace that covers your forehead so you can easily place and secure the unit. You'll cut the excess lace before you secure the wig.
To look like your natural hair, place the wig on your head and follow these steps:
1)    Clip the hair back, away from your forehead so you can clearly see your hairline.
2)    Adjust the unit until it's placed where you want to secure it later.
3)    Make your first cut in the middle of your forehead towards the hairline, being sure not to cut any baby hairs you want to keep.
4)    As you cut along the hairline, avoid doing so in straight line. Follow your natural hairline and its curves.
5)    Clip the ear tabs, cutting away excess hair and lace. Make sure to stay close to the ears for the most natural look.
Tip 4: Blending is Bliss
Makeup on a wig? Yes, if you want to know how to make a wig look natural, this simple step is a game-changer. Using powder and concealer you already have, lightly brush along the hairline and part. Then you can gently blot or dab the concealer into the lace with a makeup brush or even your fingers to get a more natural-looking hairline. This will blend the lace with the color of your skin to give a more natural look and hide harsh edges.
Tip 5: Flatten Your Natural Hair
Knowing how to make a wig look real starts before you put it on. This step may seem obvious, but it really is SO important. The flatter your natural hair, the better your wig will fit.
How you flatten your natural hair will vary depending on the length, density, and texture of your hair. Additionally, many women choose to wear a stocking cap or other wig cap to secure their natural hair. The most common ways to prepare your natural hair for the perfect lace front wig install includes:
Tip 6: 100% Human Hair, 100% Natural Looking
All these tips are great, but ultimately, the best tip for how to make a wig look natural is to start with a 100% human hair wig. With IM Beauty's 100% Indian human hair wigs, no matter what style you choose, you can hold your crown high.
You care for a human hair wig much like your natural hair. In fact, regularly washing and brushing your wig will keep it looking natural and fresh. To prolong the life of your human hair wig, please check our previous blog: "How to wash your human hair wig".
Resource: https://shop.mayvenn.com/blog/